Tag Archives:
Green Lighting
My recent book Green Lighting has just been translated into Chinese, for sale in China and for those around the world who prefer to read in that language.
This seems especially fitting, since so much of the lighting products used everywhere are made in China. (I remember one source told me he estimates 90% of all lighting products come from there.)
If you haven't picked up the text I co-wrote with Seth Leitman and Bill Brinsky yet, it's an overview of green lighting technologies. Since the biggest part of lighting's footprint is the energy it consumes, we spend the majority of our pages on how to reduce that, from better technologies (CFLs, cold cathode CFLs, LEDs) to low-voltage lighting and smarter strategies, from task lighting to daylighting.
We also spend some time taking a more holistic approach to lighting, considering the relative toxicity of the components (yes, we have a lot on mercury, but not just that), their lifecycles, recycling, and even funky fixtures made of upcycled things like been cans. We also looked at future and emerging lighting technologies, from solar-powered units to OLEDs.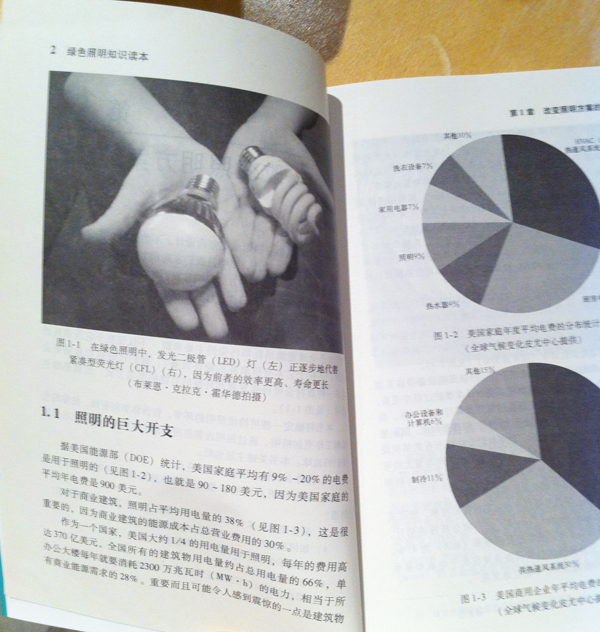 I actually don't know if any other foreign language editions are planned, but this is an exciting step toward a brighter future around the world!